Camp Gan Israel of West BayThe ultimate Jewish camping experience for your child.

Read More

Chabad of West BayRabbi Yossi and Shoshana Laufer are dedicated to Jewish outreach and education, for everyone in West Bay area with Jewish services, study groups, programing and lots more, in a welcoming and non-judgmental environment.

Read More
Postcard
Gan Israel is a place where kids' dreams come true.
A place where Jewish counselors and instructors enjoy their summer working with your child/ren to learn new skills and develop their self-esteem.
Chabad Updates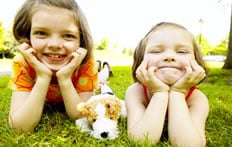 Item 1
Camp Gan Israel's success lies with our devoted and caring staff, carefully selected for their dedication, sensitivity, and understanding of children's needs.
Item 2
Our relatively low staff/camper ratio guarantees each camper every physical, emotional, and spiritual need.
Latest News
There are no posts to display at this time.